08:15 am
Registration
45 minutes
09:10 am
Keynote Address: Forces Shaping the Cyber Threat Landscape for Financial Institutions
20 minutes
Presented by: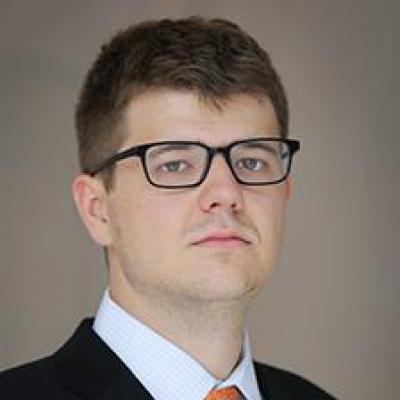 William Carter
Deputy Director and Fellow, Technology Policy Program
,
Center for Strategic & International Studies
William A. Carter is a deputy director and fellow in the Technology Policy Program at CSIS.
His work focuses on international cyber and technology policy issues, including data localization, surveillance and privacy, cyber conflict and deterrence, financial sector cybersecurity, and law enforcement and technology, including encryption.
He has spoken at events and conferences around the world, including leading a table-top exercise on cyber-financial crises for the ASEAN regional forum in Singapore in 2015, and he has participated in Track 2 dialogues on cyber and technology policy issues.
Before joining CSIS, he worked in the Goldman Sachs Investment Strategy Group, advising private and institutional clients on their short- to medium-term asset allocation decisions.
He previously worked at the Council on Foreign Relations and at Caxton Associates, a New York hedge fund. He graduated from New York University with a B.A. in economics.
Moderator: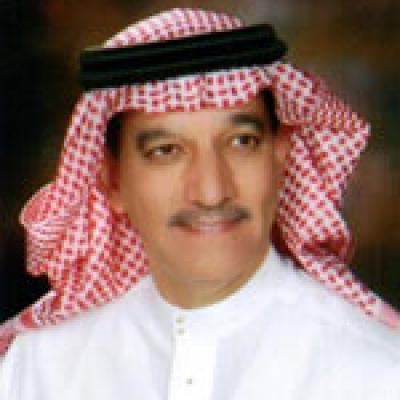 Talat Hafiz
Secretary General, Media & Banking Awareness Committee
,
Banks Chairmen Committee of Saudi Banks
Mr. Hafez Possess over 30 years' experience in banking & financial analysis.
He is the Secretary General of the Media & Banking Awareness Committee, a subcommittee of the Banks' Chairmen Committee of Saudi Banks, responsible in enhancing banking knowledge in Saudi society.
He joined the National Commercial Bank (NCB), one of the leading commercial banks in KSA & in the Middle East. He has worked with NCB for over 22 years in which he held leading positions such as Corporate branch manager & Head of Private Banking.
He holds master degree in Professional Accounting from Hartford University in USA.
Panelists: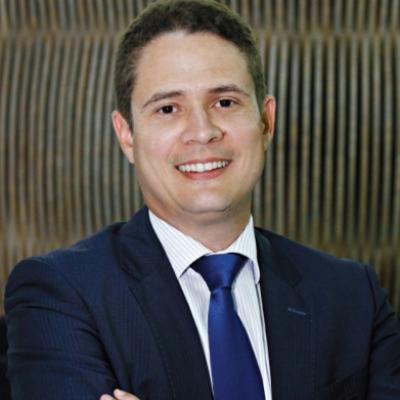 Rinaldo R Oliveira
Head of IT Risk & GRC
,
Commercial Bank of Dubai
Rinaldo is currently Head of Fraud Risk and IT Risk & GRC at Commercial Bank of Dubai.
He is also currently the vice chairman of the UAE Banks Federation (UBF) Information Security Committee.
At CBD his main responsibilities include the overall direction of all information security functions within the bank, also acting as an expert information security advisor to the senior management and the Board Risk Committee. With a strong technical background, Rinaldo is a senior executive with more than 20 years of experience in IT and Information Security.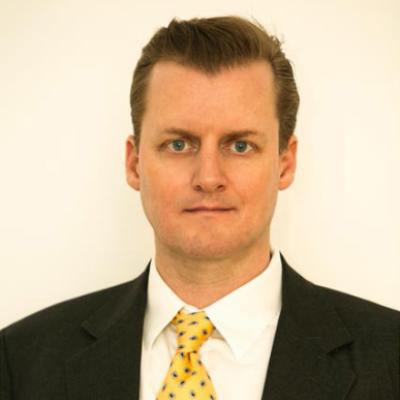 John Salomon
Regional Director EMEA
,
FS-ISAC
John Morgan Salomon is the FS-ISAC Regional Director for Continental Europe, the Middle East, and Africa. He coordinates member activity, strategy, services delivery, and external partner relationships in the region. Currently located in Barcelona, John is the EMEA representative of the FS-ISAC Global Team.
Mr. Salomon has over 20 years of information security experience across five continents and diverse industries, including an extensive background as a technology consultant, risk expert, and senior manager in the global financial services sector.
He is a graduate of UC Berkeley and INSEAD, and is fluent in German, English, French, and Spanish.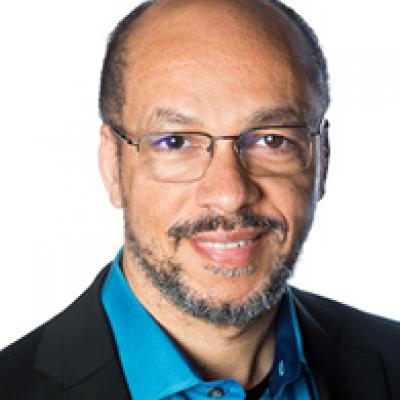 Hugh Njemanze
Chief Executive Officer
,
Anomali
Hugh has an illustrious 30-year career in the enterprise software industry. Hugh co-founded ArcSight in May 2000 and served as CTO as well as Executive Vice President of Research and Development. He led product development, information technology deployment, and product research at ArcSight, and expanded these responsibilities to lead all engineering and R&D efforts for HP's Enterprise Security Products group, the organization that ArcSight became part of post-acquisition. Hugh was recently an advisor and entrepreneur at investment firm, Kleiner Perkins Caufield & Byers (KPCB). Prior to joining ArcSight, Hugh worked as the CTO at Verity, where he led product development, and before that he was at Apple in software engineering, where he was one of the key architects behind the Data Access Language (DAL). Hugh is a CISSP and holds a B.S. in computer science from Purdue University. He was also honored with the Northern California Ernst & Young LLP Entrepreneur of The Year award in 2010.
10:15 am
Presentation: GCC Threats and an Overview of Countermeasures
20 minutes
Presented by:
Harshul Joshi
Senior Vice President - Cyber Advisory Services
,
DarkMatter
Harshul Joshi is the Senior Vice President of Cyber Advisory Services. In this role, he has direct, day-to-day management responsibility over the Governance Risk & Compliance and Cyber Network Defence streams.
Over the past 17 years, Harshul has worked for a range of leading organisations — including Fortune 100 companies in the fields of cloud-based technologies, regulatory compliance, cyber security, governance, risk, internal audit and rivacy. He is a dynamic practice leader with a successful track record of working with various C-level executives; with tate, national and multilateral bodies — including the US Securities and Exchange Commission and the PCI Security tandards Council; and with other entities operating in the security space.
A well-known international speaker, he also leads global dialogues on topics such as cloud adoption, cyber security and regulatory challenges.
Before joining DarkMatter, Harshul was the General Manager of Salesforce.com's Government Cloud platform, responsible for all strategic, operational and regulatory aspects of the service. In addition he was Salesforce.com's lobal Head of Cyber security Regulations and Standards.
Prior to joining Salesforce.com, Harshul led the Security practice for PwC (Pricewaterhouse Coopers LLP) in the technology sector. He also has held various leadership roles with Sony Corporation of America, GTE Internetworking (currently Verizon) and KPMG LLP. He is a member of several Boards of Advisors to Silicon Valley companies, is the Global Editor for ISO 27007, and is a regular contributor to various ISO and country-level cyber security standards.
Harshul earned a Master of Business Administration from Montclair State University, a Master of Science Degree in Information Systems from Bentley University and a Bachelor's Degree in Chemical Engineering from Gujarat niversity.
10:35 am
Networking Coffee Break
25 minutes
11:00 am
Presentation: Radical innovation: Revolutionizing the future of Cyber Security
15 minutes
Presented by: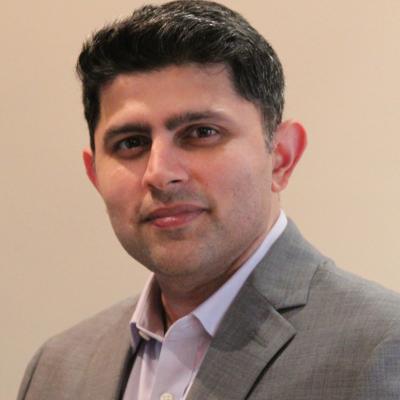 Haidar Pasha
Director for Security Strategy covering Emerging Markets
,
Symantec
Mr. Haider Pasha is Director for Security Strategy covering Emerging Markets at Symantec. Since joining Symantec in February 2014, Mr. Pasha has been partnering with CxOs across the region, executing together on a multi-year architecture strategy for the geography such as Cloud, IoT, Big Data, and BYOD. He is a trusted advisor to Symantec's strategic customers and partners.
Prior to joining Symantec, Mr. Pasha spent 14 years at Cisco Systems covering various senior positions, and more recently as CTO for Cisco Africa. Mr. Pasha has extensive security expertise, initially working with customers such as Google, eBay, Yahoo, and later with financials such as Visa, Wells Fargo, and Bank of America.
Mr. Pasha completed his MBA from Manchester Business School, UK and holds a Bachelor of Science degree in Computer Science from Purdue University, USA.
11:15 am
Panel Discussion: The Role of Regulations & Legislations in Enhancing Cyber Security in the Banking Industry
45 minutes
Moderator: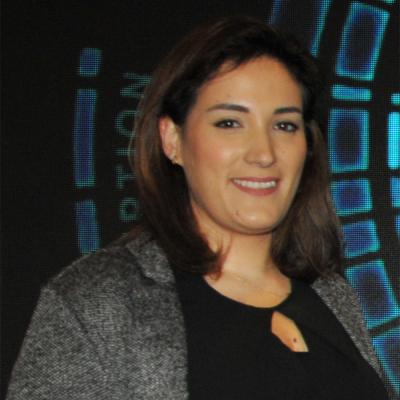 Hiba Fayad
Chief Information Officer
,
Al-Iktissad Wal-Aamal Co.
Ms. Hiba Fayad currently heads the Information Systems Research and development department in Al-Iktissad Wal-Aamal Co.
She's responsible of the digitization shift within the group and manages several technology forums in the region.
She's also a lecturer at the Lebanese Technology Institute since 2006.
Hiba holds a BA in management information systems from the Lebanese University and a BA in Multimedia from the European Technology Institute.
Panelists: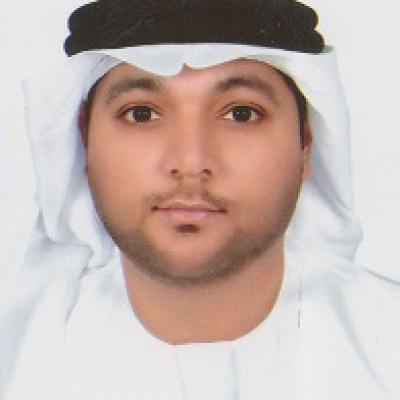 Thabet Bakheet
Head of Information Security
,
Central Bank of UAE
Thabet Bakheet Thabet, a UAE National with a passion in Cyber Security, with more than 17 years of experience in oil & gas, telecommunication, and banking sectors in building, and operating secure telecom and customer services.
He holds a Msc in Information Security & Computer Crimes from Glamorgan University in UK, BSc in Business Information Technology from HCT – UAE, an industry certified Information security professional (CISSP), and holds MSc in Banking & Finance from Paris Sorbonne University.
He was appointed as Head - Information Security to lead the Cyber Security Initiatives and program for Central bank of UAE.
Thabet Bakheet is an active member in the information security field, and regularly attends and participates in different information security events.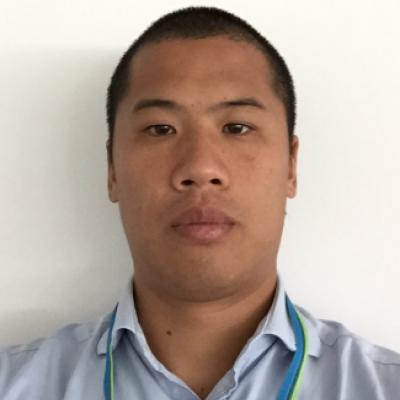 Pak-Wai Fok
Head of Threat Intelligence
,
Standard Chartered Bank
Pak currently leads the Cyber Threat Intelligence Team at Standard Chartered Bank where he oversees and directs the Bank's intelligence sharing programme. Pak has been working with financial services to build cyber intelligence teams for the past 4 years, prior to this he worked as an intelligence and security operator in the military and an e-Crime investigator for a national law enforcement agency
12:00 pm
Presentation: Online and Digital Fraud, Global and Regional Perspectives
20 minutes
Presented by: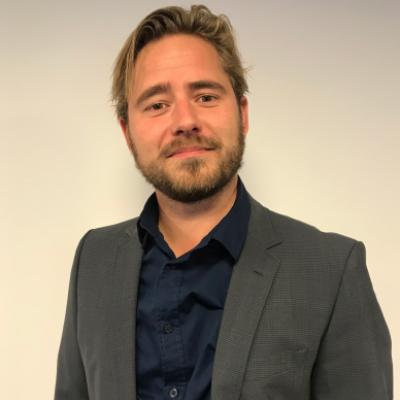 Jakob S. Fonsbol
Business Development Manager
,
CSIS
With over 15 years' experience in IT and cyber security (including network architecture, forensics, incident response, malware research, and financial fraud), Jakob has a keen insight in the trends and threats covering the cyber security landscape.
Jakob regularly presents at regional cyber security events, and was the keynote speaker at the Computerworld cyber security conference, in addition to hosting the annual Copenhagen Cybercrime Conference
Jakob also manages the development of CSIS' visionary security products, and brings innovative ideas to the products, based on knowledge and customer feedback.
Jakob has the ability to transform complex security problems into actionable and understandable descriptions and live hacking use case examples
12:20 pm
Presentation: Detecting and Mitigating Threats: The Evolving Threat Landscape in the GCC
20 minutes
Presented by: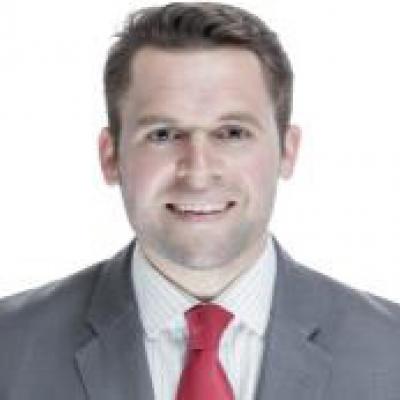 Stuart Davis
Director of Global Services & Intelligence EMEA
,
FireEye
Stuart Davis is a Director of FireEye Security Services across Europe, Middle East and Africa ("EMEA"). In his role, Stuart Davis has responsibility for building the EMEA services business which consists of Mandiant Incident response, iSIGHT Threat Intelligence and our Managed Continuous (24*7) Threat Hunting security service.

In this capacity, Stuart also works very closely with government and private organisations in a trusted advisor role. A Key focus in EMEA is to build up response readiness capabilities for organisations and improve their Cyber Defence posture. Our primary focus is to help reduce the impact of a breach.
Prior to Mandiant, Stuart was an engagement manager at Intel security a division comprised of McAfee and Foundstone services. He was responsible for helping customers build strategies, plan, design,
implement and optimize their information security organisation to improving security programs and cyber defence capabilities Stuart received his bachelor's degree in Electronic Engineering from the University of Ireland, Galway.
12:40 pm
Presentation: Cyber Threat Intelligence: Understanding adversaries to banks in the GCC
20 minutes
Presented by: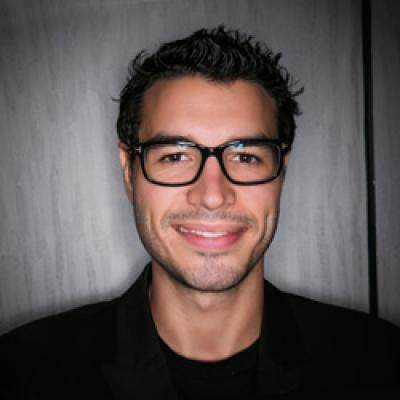 Matthieu Suiche
Founder
,
Comea Technologies
Matthieu Suiche is the founder of the cybersecurity start-up Comae Technologies and cyber-security conference OPCDE. Prior to founding Comae, he was the co-founder & Chief Scientist of the application virtualization start-up CloudVolumes which was acquired by VMware in 2014. His also previous employers include the Netherlands Forensics Institute and Airbus. Matthieu is best known as the founder of MoonSols for his work in the memory forensics and computer security fields. His most notable research contributions include Windows hibernation file analysis and Mac OS X physical memory analysis. Most recently Matthieu released the first Blockchain decompiler for Ethereum smart-contracts called Porosity. Since 2009 Matthieu has been recognized as a Microsoft Most Valuable Professional in Enterprise Security for his work in discovering multiple security flaws in multiple Microsoft Windows kernel components and various contributions. Matthieu has also been a frequent speaker at various computer security conferences such as Black Hat Briefings, Microsoft Blue Hat Hacker Conference, Hackito Ergo Sum, Europol High Tech Crime Experts Meeting, CanSecWest, PacSec, Hack In The Box, SyScan and Shakacon.
01:00 pm
Concluding Remarks
10 minutes
Patrice Favre
Regional Head of Information Security - Middle East and North Africa
,
HSBC
Patrice Favre is an International Manager with more than 18 years' experience within the IT, IT Security and Information Security Risk fields. Working for HSBC since the beginning of his career, he has worked his way up to senior roles in Switzerland, Bermuda, India and MENA Region.

He is currently the Regional Head of Information Security - Middle East and North Africa (based in Dubai) and has been in the role since November 2013. In this role, Patrice helps the Regional Business and Functions to understand and manage Information Security Risks related to Cyber Threat, Internal Threat and 3rd Party.

Patrice is also the chairman of the UAE Banking Federation - Information Security Committee, formed in November 2015, promoting Cyber Security best practice across the UAE Banking Industry.

Patrice holds a Masters in "Leading Innovation and Change" from York St John University, UK.
01:10 pm
Lunch
1 hour and 20 minutes