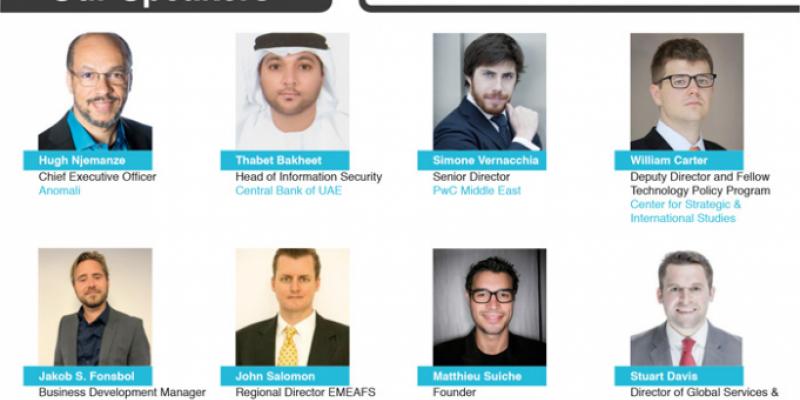 Meet the speakers: HIMAYA; the Regional Platform for Banking Industry CISO's & Heads of IT
According to a report by Accenture, 1 in 3 cyber-attacks on banks is successful.
With the increase in frequency and volume of cyberattacks, CISOs and Heads of IT departments have become the first line of defense for banking & financial institutions.
Aside from maintaining up to date security systems and keeping an eye on the latest cyber trends, anticipating future cyber-attacks has also become inevitable.
In this context, the UAE Banks Federation (UBF) and Al-Iktissad Wal-Aamal are pleased to invite you to participate in "HIMAYA; Cyber Threat Intelligence Collaboration Forum" taking place on the 11th of December 2017 at the Conrad Hotel, Dubai.
The forum comes after the launching of UBF's Cyber-threat intelligence sharing platform which aims at enhancing collaboration to prevent cyber-attacks.
The organizers have recently announced an array of exceptional speakers including:
Hugh Njemanze, Chief Executive Officer, Anomali
Thabet Bakheet, Head of Information Security, Central Bank of UAE
Simone Vernacchia, Senior Director, PwC Middle East
William Carter, Deputy Director and Fellow, Technology Policy Program, Center for Strategic & International Studies
Jakob S. Fonsbol, Business Development Manager, CSIS
John Salomon, Regional Director EMEA, FS-ISAC
Matthieu Suiche, Founder, Comea Technologies
Stuart Davis, Director of Global Services & Intelligence EMEA, FireEye