09:55 am
The agenda follows UAE's standard time (GMT+4)
2 hours and 45 minutes
09:55 am
Welcome message by UBF's Director General
2 minutes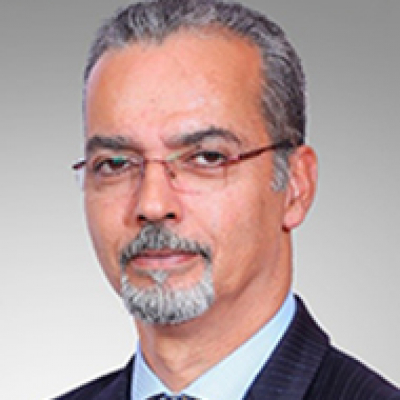 Jamal Saleh
Director General
,
UAE Banks Federation
Jamal Saleh joined the UAE Banks Federation in July 2018 and was appointed as its Director General on 1st January 2019. Prior to joining UBF, his last role was Head of Credit & Risk and Acting Regional Chief Risk Officer.
Jamal spent 29 years in banking (Conventional and Islamic) and covered Credit and Enterprise Risk Management (Credit, Market, Operational, Liquidity, and IT Risks). His first 10 years were in the USA in Private Banking and Credit, and the last 19 were in the UAE in Corporate Banking, Credit, and Risk Management with three leading UAE banks.
He served as PRMIA's UAE Director General for 7 years and was concurrently member on British University's Advisory Board.
Jamal graduated valedictorian with distinction from New Jersey, USA, in Finance and Banking.
09:57 am
Welcome message by UBF's Marketing Committee
3 minutes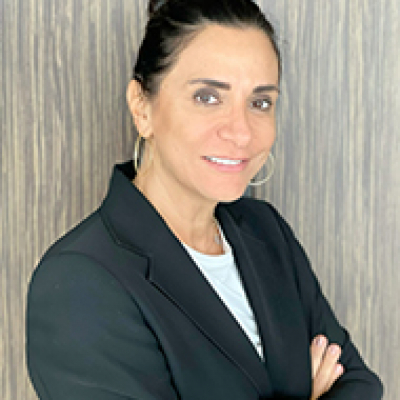 Grace Trad
Head of Marketing & Communication
,
Bank of Sharjah
Grace has been a Marketing and Communication Manager at Bank of Sharjah since 2012, where she leads the Marketing function and drives all aspects of communication and marketing strategy for the Bank.
Before joining Bank of Sharjah in 2012, she was an entrepreneur where she owned and managed an Art Gallery in Dubai which was specialized in ancient manuscripts and historical documents.
She has lived in many countries around the world and worked in public relations and event management for renowned organizations.
Grace is currently the Chairperson of the Marketing Committee of UAE Banks Federation.
10:00 am
Keynote presentation: Don't Drown in Digital Chaos
15 minutes
Presented by: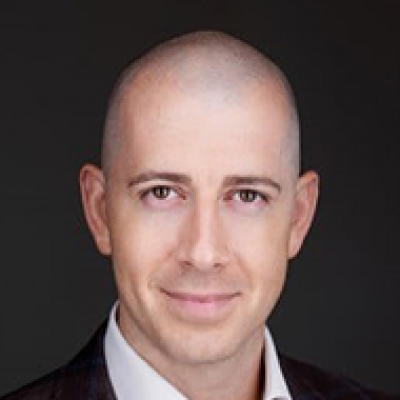 James Robert Lay
Founder and CEO
,
Digital Growth Institute
James Robert Lay is one of the world's leading digital marketing authors, speakers, and advisors for financial brands. Based in Houston, James Robert is the author of Banking on Digital Growth: The Strategic Marketing Manifesto to Transform Financial Brands.
He is also the founder and CEO of the Digital Growth Institute where he has guided more than 520 financial brands on a mission to simplify digital marketing and sales strategies that empower banks and credit unions to generate 10X more loans and deposits.
James Robert has been named one of the Financial Brand's "Top Global Financial Services Influencers to Follow," a CUNA "Credit Union Rock Star," and a CU Times "Under 40 Trailblazer." His insights have been featured in outlets including US News and World Report, Quartz, The Financial Brand, American Banker, CU Times, and CU Journal among many others.
10:15 am
Panel 1: Marketing time-lapse
50 minutes
Is there still a place for traditional channels and tactics in your marketing arsenal?
How the pandemic has upended banks' marketing strategies
The shift to digital marketing and the need for an agile marketing approach
The Social Media Stockholm Syndrome
SEO vs PPC: Where to focus your budget?
Moderator: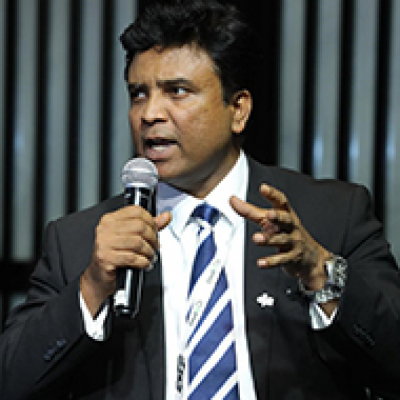 Saleem Ahmed
Chairman – UBF Digital Committee
,
SVP - Head of Information Technology, Sharjah Islamic Bank
Mr. Saleem has more than 26 years of experience in Information technology with deep financial domain expertise and has worked earlier with Samba financial group in Saudi Arabia for 17 years and recently with First Abu Dhabi bank in Abu Dhabi for close to 5 years and has been instrumental in bringing to fruition several Global award-winning initiatives in these organizations while delivering core business value across the entire banking landscape.
He is currently responsible for all aspects of Information technology across Sharjah Islamic Bank and its group businesses (including the real estate and Islamic finance businesses). He is also currently the Chairman of the UAE Banking federation's digital committee and also represents the UBF in the Arab Monetary Forum (AMF)'s fintech working group.
Mr. Saleem holds a Bachelor degree in Mechanical Engineering from College of Engineering, Guindy, Anna University in Chennai, India.
Speakers: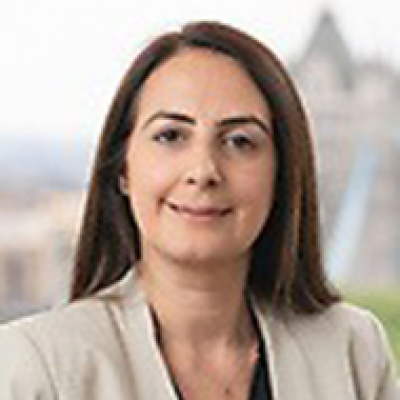 Anoosha Livani
Advisory Board Member
,
Fintech B2B Marketing
Anoosha Livani is an Advisory Board Member for Fintech B2B Marketing, an online community of specialist marketers from the financial services and technology industries. Most recently, she was Head of Marketing & Communications at Societe Generale Securities Services in London, where she was responsible for developing and implementing an integrated strategy to drive visibility and support pipeline across a range of solutions for asset managers, banks and broker dealers. Before joining SGSS in 2017, Anoosha worked in Risk, Regulation & Governance at Lloyds and at Citi for five years, where she was EMEA Head of Regulatory & Market Strategy and also EMEA Head of Marketing for Citi Transaction Services, across Securities & Fund services and Treasury & Trade Solutions in 54 markets, for financial institutions, banks and asset management clients, as well as the corporate and public sector segments.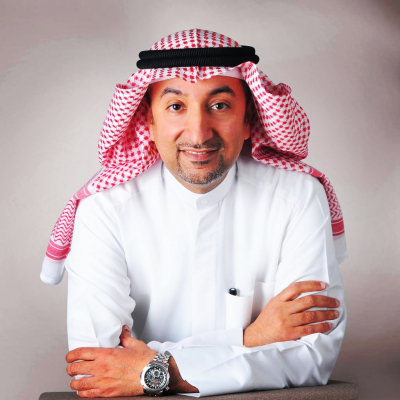 Mohamed Al Tajer
Chairman
,
CMO Council - Middle East.
Mohamed Al Tajer is a Banking Professional who works at the intersection of Business, Technology & Marketing to help organizations transform & grow in an ever-changing world. He worked and lived in Europe, the Middle East & led teams in over 40 countries across Europe, The Middle East, Asia, and Africa including Fortune 500 companies. These include Citigroup, Commercial Bank International (a Subsidiary of QNB) and The National Bank of Kuwait among others. His experience spans other sectors including FMCGs, Airlines and Retail. Mohamed is a Fellow of the Chartered Institute of Marketing in the United Kingdom one of 3000 fellows globally and is the first GCC national to receive such recognition.
He enjoys advising in the areas of Strategy, Marketing, Disruption, Digital Transformation, Growth Hacking, Turnaround, Customer Experience, and the use of Big Data. He is also passionate about advising & mentoring businesses including Start-ups and associated with leading accelerators such as Brinc IoT and the DIFC's Fintech Hive. A regular speaker and business consultant, Mohamad deals with a wide range of marketing topics since he is also the Chairman of the Advisory Board at the CMO Council – Middle East chapter.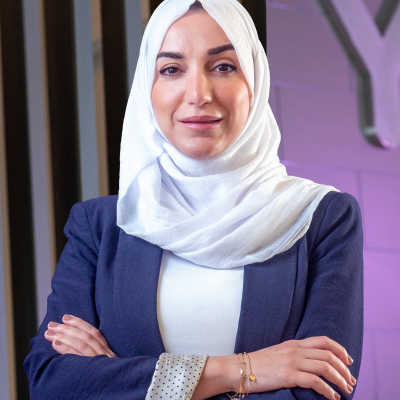 Zahra Nasralla
Head of Digital Marketing
,
YAP
Zahra Nasralla is the head of digital marketing at YAP – the UAEs' latest ground-breaking digital banking application – and is a seasoned and leading digital marketing strategist and expert in her field. She has over 14 years of experience in digital marketing and specializes in social media advertising. Zahra uses this to create exceptional digital marketing campaigns and offer world-class consultancy for many international clients.
Zahra's role at YAP reports directly into the Group CEO. She leads a talented and passionate marketing team to create exceptional marketing and social media campaigns and directs branding, strategy, and content.
Passionate about the world of digital marketing, Zahra holds and hosts industry workshops and seminars where she invites notable business leaders and individuals to discuss and learn more about the best digital and social media marketing practices to achieve outstanding results.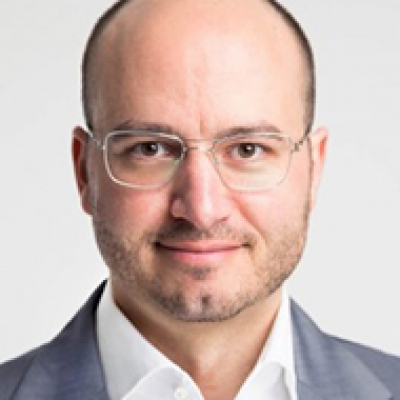 Benjamin Wellstein
Partner
,
Simon-Kucher
Benjamin is a Partner with Simon-Kucher based in Cologne. With more than ten years consulting experience, he is specialized in product and pricing optimization and agile digital transformation for financial service companies. He has supported leading firms in Europe and North America with numerous consulting projects to develop granular pricing systems and differentiated products.
Prior to joining Simon-Kucher, Benjamin was employed as strategy consultant for leading international management consultancies, including McKinsey & Co. He completed his studies and PhD in business administration at Mannheim University. As the author of various publications in international journals and books, he received an aw
11:05 am
Panel 2: First, Know Your Customer and then… Know Your Customer
45 minutes
Client-centricity in the new digital landscape
How to target different demographics and psychographics effectively
The use of seamless innovative techniques for human-like interactions
Conversational Banking
With Privacy at risk. How far can you go?
Moderator: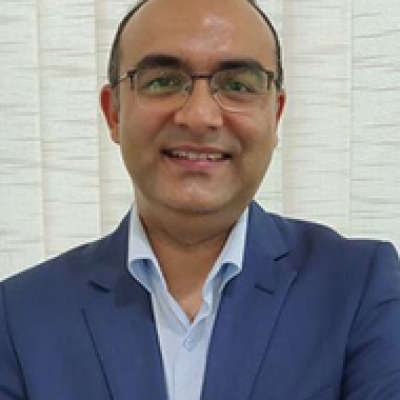 Vineet Madan
Strategy and Business Development Advisor
A seasoned banker passionate about helping retail banks transform strategically and become more customer-centric by adopting relevant digital business strategies and techniques and building high performance teams.
He is convinced that the future of life, not just work, is digital. Over 15 years in the banking industry across India and the MENA region has allowed him to offer deep domain knowledge as well as understanding of the implications of technology and customer centricity on digital transformation projects. He has held senior positions in banks and has largely been responsible for undertaking large scale transformation exercises- be it the strategic re-orientation of the International network of one of the largest banks in the region or developing the retail business from ground up of another leading bank of the region.
His key areas of expertise include developing digital-led retail banking business models, international business expansion, and driving strategic reorientation of large local banks in the region. His approach to building teams and businesses is a mix of empowerment, empathy, and excitement.
He received his education at the prestigious Indian Institute of Management, Indore with a Post Graduate Diploma in Management. He also holds a Bachelor's in Economics from Shri Ram College of Commerce, Delhi University. In addition, he has developed key 21st century skills in Digital Strategy, Fintech Business and Data Analytics from globally renowned schools like Columbia Business School, University of Pennsylvania (Wharton School) and Boston University.
He is currently involved in delivering strategic advisory services to promising Fintechs in the UAE. He is an established and recognized expert in the banking domain in the UAE working as a digital banking and fintech expert for a Big 4 consulting firm.
He is an active panel member on platforms for Industry professionals like Atheneum, Alphasights, GLG, Guidepoint etc.
Speakers: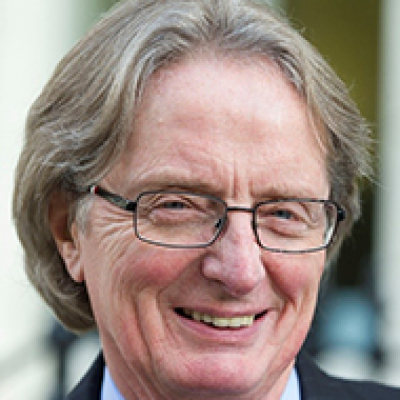 Paul D. Stallard
Associate Director, Centre for Digital Banking and Finance
,
The London Institute of Banking and Finance
Paul has worked for – and with – banks, wealth management and fintech companies throughout Europe and the Middle East including Bank Muscat, BNP Paribas, Cheltenham & Gloucester, Deutsche Bank AG, Hargreaves Lansdown, Leeds Permanent Building Society, Lloyds Banking Group, Midland Bank, Northern Rock Bank, Riyad Bank, and, TD Bank.
For 20 years, Paul has run a consultancy practice while teaching and coaching. He has an unwavering focus on maximising the customer experience. He is also Associate Director at the Centre for Digital Banking and Finance and co-founder of 2 fintech companies.
His core skills lie in business strategy – digital innovation – product management, proposition development, making digital transformation customer centric, digital marketing excellence – restoring first class sales skills through the 'High Performance Incubator', building successful joint ventures, partnerships and third-party collaborations, leadership in marketing, sales and business development.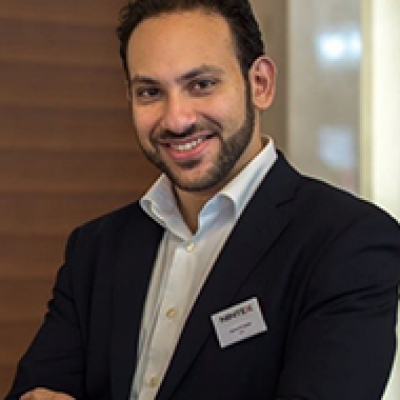 Ayman El-Hattab
Senior Director - Growth Markets (ECEMEA)
,
Nintex
Drawing on 20 years of experience in Senior Management roles across Middle East, Africa and Europe, Ayman El-Hattab is currently the Senior Director for Nintex across the Growth Markets. Thanks to his business astuteness, his passion for technology, his ingenuity in asking difficult questions, and his ability to oversee the big picture, Ayman has always challenged customers to dig deeper, reaching the core of what they truly need.
Ayman has crafted many successful digital solutions and automation propositions for 750+ customers across 100+ countries. Focused on business outcomes and customer success, Ayman develops go-to-market strategies with commercial teams through accounts profiling and building new service offerings.
For Seven 7 consecutive years, Ayman has acquired the Microsoft Most Valuable Professional (MVP) award. He also was a Microsoft Regional Director (RD) for the Middle East & Africa region for two 2 years . He is a writer of two best-selling books, a speaker in different international technology events, in addition to a volunteer in mentoring start-ups through their business model development and product management.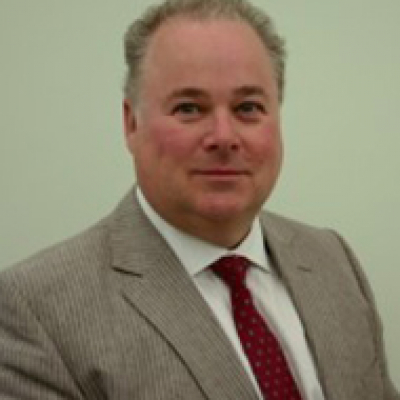 Graham Flower
Founder and Principal Consultant, CEO
,
Smarter Way, Intelligence Delivered Ltd
Private consultancy specialising in Customer Value and Centricity supporting clients around the world. Recent projects for clients in Norway, Japan, Mexico, Australia, New Zealand, Singapore and the UK.
Formerly Head of Customer Propositions and Marketing for HSBC Bank Plc. Responsible for developing and implementing customer propositions across three leading UK brands – HSBC, M&S Money and first direct. Graham held a number of other positions during his time at HSBC bank, including: Group Head of Customer Management, Head of Service and Sales Management.
Graham is a judge for the annual Financial Innovation Awards organised by the Institute of Financial Services and has authored a number of books on channel strategy and customer management.
11:50 am
Panel 3: Smart Marketing for the Smart Age
45 minutes
Millennials and Gen Z: Profiling
Content Marketing and digital financial education
Managing brand and reputation in a digital world
The shift in the loyalty landscape & revamping Loyalty Programs
With Great Power Comes Great [ Corporate Social] Responsibility
Moderator: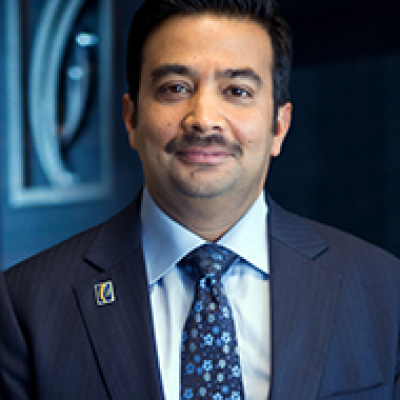 Vikram Krishna
Executive Vice President, Head of Group Marketing & Customer Experience
,
Emirates NBD
An experienced marketer, Vikram Krishna oversees brand management, customer experience, intelligence and engagement,digital sales, and corporate responsibility at Emirates NBD, a leading banking group in the MENAT (Middle East, North Africa and Turkey) region. Over a tenure of +13 years, Vikram has successfully developed Emirates NBD into the No.1 banking brand in the UAE, with a brand value of USD 4.13 billion, in addition to making it one of the top 100 financial brands globally.
Vikram's stewardship has positioned Emirates NBD as a regional leader in digital banking and customer excellence and driven the financial institution's engagement and outreach to thousands of customers and communities across nine countries. A passionate advocate for sustainability and action against climate change, his efforts have resulted in widespread recognition for the Group's contribution to community outreach. He has championed data analytics and digital engagement to create better customer experiences, positioning EmiratesNBD as the only bank in the Middle East ranked among the top 20 in the 'Power 100 Social Media Rankings', compiled by The Financial Brand. Emirates NBD has also won wide-spread recognition for its brand and product marketing at Dubai Lynx, Effies MENA, Cannes and Midas, New York. Communicate magazine listed Vikram in its Top 50 Power List for 2011 and 2012. Recognised for having raised the standard of marketing in the region, he was named 'GMR Marketer of the Year' at the 2013 Effies MENA awards. Prior to his current role, Vikram was instrumental in the profitable turnaround of Emirates NBD's Personal and Auto Loan business. He was previously Senior VP, Marketing – Retail Assets at HSBC, India, and VP & Head of Mortgages for North India at CitiFinancial. Vikram holds a Bachelor's degree in Mathematical Statistics and an MBA in Marketing.
Speakers: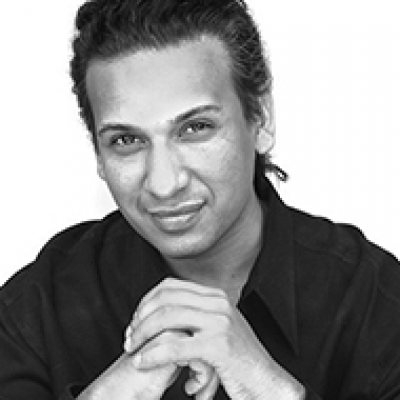 Faraz Maqsood Hamidi
Chief Creative Officer
,
The D'Hamidi Partnership
Mr. Hamidi is the former Creative Chief of IAL/Saatchi & Saatchi and CoFounder and Chief Creative Officer of The D'Hamidi Partnership. Responsible for the creative product, reputation and integrity of the brand, Mr. Hamidi's passion for advertising and the communication arts has seen him as a frontrunner creative in Pakistan's advertising industry having worked independently, via agency or joint-venture, across a number of categories, on countless accounts, for almost 30 years.
Mr. Hamidi is a global citizen having lived across the globe and, as a result, having attended a number of institutions that, by default have forged his creative vision including, but not limited to TASIS, Royal Academy of Music, Royal Academy of Dramatic Art, Sorbonne, and Boston University's College of Communication from where he graduated with BSC in Mass Communication & Advertising in 1991.
Furthermore, he authors Above-the-Line, one of the industry's pre-eminent columns on advertising for Aurora - a DAWN Group publication on ideas and marketing. The column is dedicated to upholding the ideals of the craft and is ranked as the world's longest running column on advertising by a single author.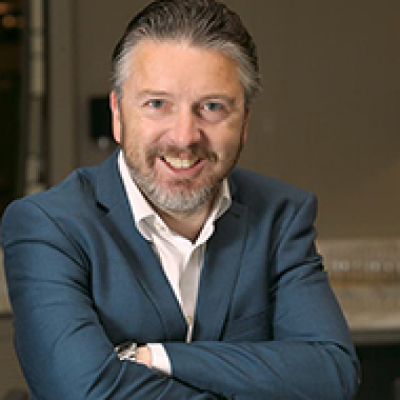 Alex Kwiatkowski
Advisory Industry Consultant-Global Banking Practice
,
SAS
Alex Kwiatkowski is an Advisory Industry Consultant in SAS's Global Banking Practice. His role centers on articulating and amplifying company strategy and point of view to senior financial executives, partners, analysts,and influencers, along with creating relevant narratives and supporting content for thought-leadership purposes. Alex accomplishes this by continuously analyzing the evolution of banking across the world to identify where advanced analytics and artificial intelligence can deliver the biggest benefits. He also leads the Financial Services team with GIM.
Prior to joining SAS in October 2017, Alex was the Senior Strategist for Banking and Digital Channels at Finastra. Before this, Alex ran IDC's Financial Insights team in Europe, where he was responsible for all advisory and consulting services, working closely with banks, technology vendors and service providers. He also spent four years as a Principal Analyst within Ovum's Financial Services Technology Practice, and prior to that completed a stint as a senior manager within LloydsTSB's Consumer Banking Business Delivery team.
Alex holds a BA in Contemporary East European Studies from UCL.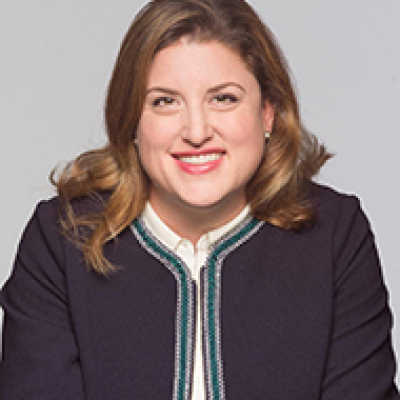 Kirsten Burt
Director
,
K Burt Consulting Ltd.
Kirsten leads a strategic marketing consultancy to help wealth managers grow their businesses and reach new audiences. She focuses on digital marketing transformation, sales enablement, and targeting emerging client segments. She has also worked extensively in the areas of international marketing and impact investing.
Prior to founding her consultancy, Kirsten had over 20 years of experience in financial services in both the US and UK across wealth management, asset management, consumer and private banking. She sat on the Management Committee of UBS Wealth Management in the UK & Jersey leading marketing and growth. She also helped launch the new Standard Chartered Private Bank globally and was their Head of Marketing for EMEA & the Americas.
She holds a marketing degree from Boston College, and an MBA in Global Brand Management from the Thunderbird School of Global Management.
12:35 pm
closing remarks
5 minutes