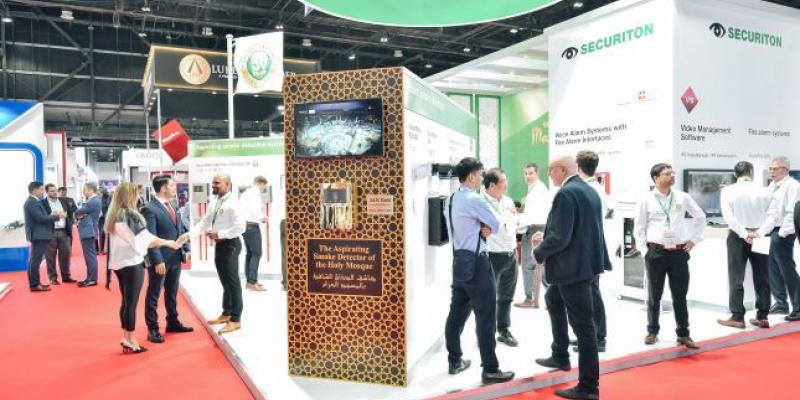 Digital and physical security concerns outlined in Enterprise Security – New Age Challenges Report
Oxford Analytica report estimates total cost of 'digital crimes' forecast to reach USD 6 trillion in 2021
Dubai, UAE: As the global security industry converges at Intersec 2020, a new report released by Oxford Analytica in tandem with the world's leading security, safety, and fire protection trade show, has revealed that the total cost of 'digital crimes' is estimated to top USD 6 trillion in 2021 – up from USD 1.2 trillion in 2017.
Other major findings in the report were shared by David Young, CEO of Oxford Analytica, during an enterprise security-themed panel discussion on day two of the show:
The global Internet of Things (IoT) market is expected to be worth USD 520 billion in 2021 – up from USD 235 billion in 2017
With more than 28 billion IoT devices expected to be operation worldwide by the end of 2020, an estimated 43% of all IoT data will be processed in an edge computing environment, or at source, instead of being transmitted to a data centre in the cloud
Ransomware attacks grew by 118% in the first quarter of 2019, with threat actors now actively advertising their access to organisations on the 'dark web'
The roll-out of 5G, which depends on new cloud virtualisation technologies, in 2020 will introduce new vulnerabilities as 5G's flexible and agile networks are also open and programmable – making them targets for malicious actors
The lack of IoT cybersecurity regulatory infrastructure will fuel consumer reluctance
A breakthrough in quantum computing over the next five years, which could overpower existing encryption technologies, would have significant implications for data privacy and security
The UK's health data carries a commercial value of £9.6 billion, or £100 per patient – UK National Health Service
Globally, the volume, variety and velocity of data generated worldwide is exploding, with 44 zettabytes (zb) expected to be accumulated in 2020, up from 4.4 zb in 2013
On a daily basis, the world sends 294 billion emails and 65 billion WhatsApp messages, while 4 petabytes - equal to 52 years of constantly streaming HD video - is created by Facebook users
Held under the patronage of His Highness Sheikh Mansoor bin Mohammed bin Rashid Al Maktoum, Intersec is supported by Dubai Police, Dubai Police Academy, Dubai Civil Defence, SIRA and Dubai Municipality.
Intersec is a trade exhibition and conference open to trade professionals only. The show is open from 10am–6pm on 20 and 21 January and is held in Halls 2-8, Trade Centre Arena and Sheikh Saeed Halls 1-3 at Dubai World Trade Centre.