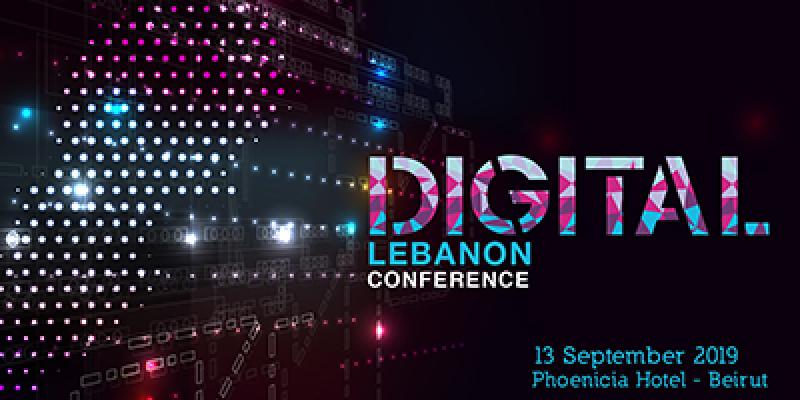 The Digital Lebanon Conference will convene on September 13th, 2019, at the Phoenicia Hotel in Beirut under the patronage of the President of the Council of Ministers of Lebanon, H.E. Mr. Saad Hariri and in partnership with the Ministry of Telecommunications, the Ministry of State for Information Technology and Investment and the World Bank
Digital Lebanon convenes on 13 September 2019 in Beirut
On 13 September, experts and professionals will meet in Beirut at the Digital Lebanon Conference to discuss the institutional bases for building the future of Lebanon's economy… the digital economy.
The Digital Lebanon Conference will convene at the Phoenicia Hotel in Beirut under the patronage of the President of the Council of Ministers of Lebanon, H.E. Mr. Saad Hariri and in partnership with the Ministry of Telecommunications, the Ministry of State for Information Technology and Investment and the World Bank.
The conference will discuss Lebanon's digital strategy and the most pressing topics that will help the government bridge the technology and knowledge gaps in a world driven by new technologies that are radically creating new approaches that revolutionize the way in which nations, societies, and businesses engage and collaborate.
The conference will also focus on key policy interventions, initiatives and recommendations needed for Lebanon to be recognized as a regional player in the Information and Communications Technology (ICT) sector by 2020, and as a quality supplier of innovative technology by 2025, as well as highlight use cases of 5G, blockchain, artificial intelligence and many other technologies in private and public projects.
We advise you to join key decision makers, industry experts, and government officials and have your say in shaping the future of Digital Lebanon.
In the last decade, many government initiatives like Circular 331 fuelled the Lebanese Knowledge Economy (LKE) and vitalised the country's nascent entrepreneurial ecosystem, helping to establish technology companies, small and medium enterprises, as well as start-ups which are stepping up their ambitions and perspectives, and the landscape for these companies is responding. Today, with over 100 investments that took place between 2013-2016 and with Lebanon hosting 13% of the total number of investors in MENA, Lebanon is one of the thriving capitals of digital innovation in the MENA and is well positioned to become the region's digital cluster.