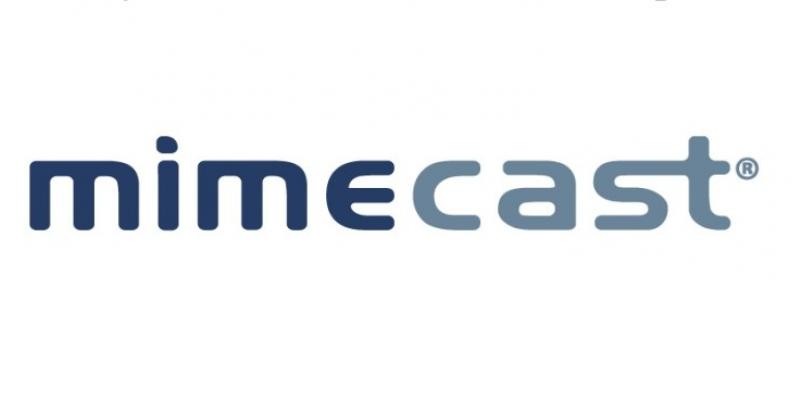 Mimecast to Present the Latest Email-borne Cyber Attacks at GITEX
Mimecast Limited (NASDAQ: MIME), a leading email and data security company, announced that it is participating in GITEX Technology Week 2017 which will be held at the Dubai World Trade Centre from October 8-12, 2017. The company will discuss how organizations can build a comprehensive cyber resilience strategy for email. Experts will also perform a live email hack, and will demonstrate how organizations can protect themselves against advanced cyberattacks, like spear-phishing and impersonation fraud with Mimecast's range of services.
"Striving to implement a comprehensive cyber resilience strategy is a paradigm shift in cybersecurity, where organizations are focusing not just on combating attacks but on ensuring continuity during an attack and fast recovery after a threat is neutralized," said Brandon Bekker, Managing Director at Mimecast MEA.
"According to a recent survey Mimecast commissioned from Vanson Bourne, only 30% of respondents say they have adopted a complete cyber resilience strategy, with about one-third still in the early stages of development or planning. This low rate of adoption – and ultimately, preparedness – has consequences: 64% think they will suffer a negative business impact from cybercriminal activity this year. To achieve a comprehensive cyber resilience strategy, organizations need to first assess the actual capabilities of their current email security service."
"Email continues to remain the attack vector for delivering security threats such as ransomware, impersonation, and malicious files or links. More than 90% of cyberattacks start in email and while email itself is seldom the end goal for the attackers, over 70% of these attacks lead to other systems in the network. These email attacks predominantly feature techniques such as spear-phishing, ransomware and impersonation of key employees," Mr. Bekker added.
The recent Mimecast Email Security Risk Assessment (ESRA) report revealed that the number of impersonation attacks detected during the quarter rose more than 400% last quarter, while the most recent ESRA revealed that when the data was sliced by incumbent email security vendor it was found that even some of the top email cloud players were missing commonly found advanced security threats, highlighting the need for a multi-layered approach to email security.
Using GITEX 2017 as a platform, Mimecast will highlight how its cloud-based email security services and capabilities of Targeted Threat Protection including Internal Email Protect, a cloud-based security service providing threat capabilities for internally generated email, helps reduce the risk, complexity and costs traditionally associated with protecting email.
Mimecast's security experts will discuss the top email attack strategies being used by cybercriminals and demonstrate how they work by performing a series of live hacks for visitors at the stand throughout the duration of the 5-day event.
"At GITEX 2017, we plan to make visitors aware of the top cyberattack techniques being adopted by cybercriminals and demonstrate how to defend against these attacks and human errors. Organizations struggle with being consistent with the security training offered to employees, if it is done at all. We will help educate both existing and potential customers that conditioning employees to recognize phishing email is critical to reaching the end goal of identifying and reporting attacks to security teams to minimize business impact," Mr. Bekker added.